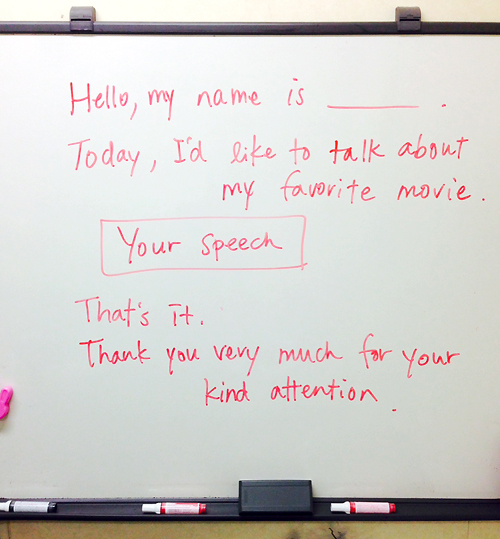 前回レッスンのスピーチネタ。
今春から通い始めている
イーオンレッスン。
英語勉強したいと、本ばっか買っていつも放置に終わってたことを考えると…。
レッスンに物足りなさを感じながらも、いいきっかけにはなってるのかなと。
女性講師とマンツーマンの個人レッスンなワケだが、
教室ではいっさい日本語禁止なのがつらいとこね。笑
ネタなトークしたくても、英語じゃまるで片言のクソマジメな表現しか出やしねー……。
そんなこんなで明日もスピーチ。
とりあえず文章に起こしたものを覚えてのスピーチだから
こんなときくらい遊びましょ。
speech point
● a seasonal activity
● what people do
● what you like about it
てことで。
例文などは当然、楽しげなネタばかりなのでね。
ここは自虐ネタに走ってヒネクレアピールです。
X'mas is a sorrow day for our bachelors.
The town is filled with many couples and is free to flirt.
I view such couples and burn fighting spirit for a future dream.
X'mas is one of the best day to increase my motivation.
中略……
It was a speech half half serious as a joke.
て、通じるのかしら。
てか、おもんないし……。英語でネタ、むずし!苦笑
カリスマ Lipper でブレイクタイム!